CREATIVE PLACES AND SPACES
Granite Properties- Newport Beach. 100 Bayview Circle Lobby Mural by artist Stephanie Paige.
Griffin Towers Santa Ana. An EQ Office property.
CANVAS Costa Mesa Marketing Centers. A project by EQ Office.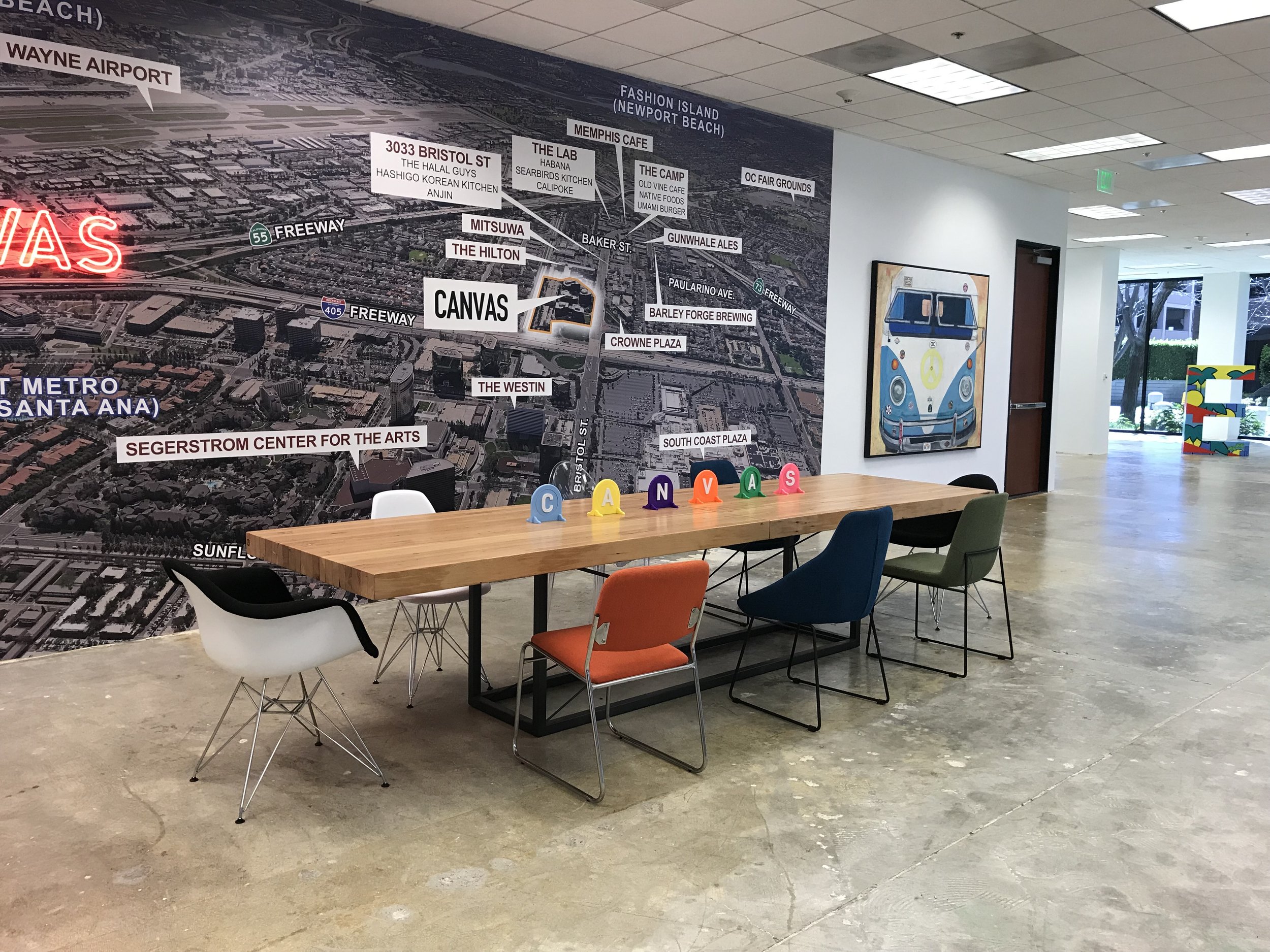 Art curation for home staging in Vista Roma Newport Beach.
Art curation and custom art wall graphics for residential home in Los Angeles, CA.
Our launch party in October, 2018 included art, photography and local artisans.